Warns firms practicing 'endo': Stop contractualization or patayin kita
MANILA – President Rodrigo Duterte promised on Wednesday to "destroy" the country's oligarchs, saying they were making money out of the suffering of the poor.
The 71-year-old chief executive, who won the May 9 elections on an anti-establishment platform, singled out embattled businessman and former Trade Minister Roberto Ongpin, whose online gambling business has been imperiled by a government crackdown on vices.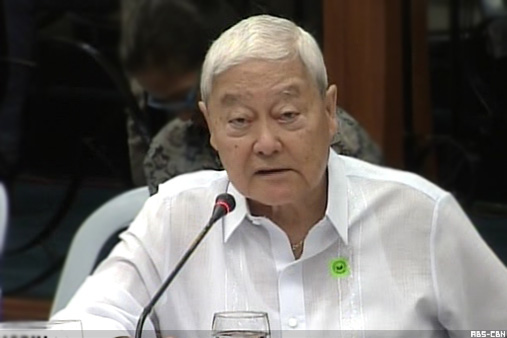 "Ang plano talaga is destroy the oligarchs that are embedded in government," Duterte said in a free-wheeling speech at the presidential palace.
"I'll give you an example, publicly, Ongpin, Roberto. Malakas kay [Ferdinand] Marcos noon, trade minister, I think. Malakas sa succession: [During] Ramos he was a hanger on and kay Gloria [Arroyo], PNoy. Now he owns the online [gambling]," he said.
"These are the guys na umuupo lang sa eroplano nila, umuupo lang sa mga mansion nila kung saan-saan yung pera nila nagpapatak, parang metro ng taxi. Sabi ko, destroy," he said.
Duterte declared last June that he wanted online gambling stopped, prompting regulators to renew the license of Ongpin's PhilWeb Corp. on a per-month basis.
Adding to Ongpin's woes is a P174-million insider trading fine imposed by the Securities and Exchange Commission over his 2009 purchase of Philex Mining shares. The businessman secured on Monday a 60-day restraining order from the Court of Appeals.
Duterte also reiterated his demand for businessmen to stop "endo" or rehiring employees on contractual basis to avoid paying benefits and higher labor costs.
"Ako mag-warning lang: Stop contractualization or patayin kita," he said.
"You know why kaya ako magsalita ng ganun ang Presidente? While I am here, may [legal] immunity ako," he said.
http://www.pinoyworld.net/2016/08/duterte-binanatan-si-ongpin-targets-to.html