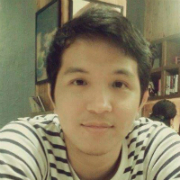 Several minority congressmen on Wednesday urged authorities to probe and even arrest Senator Leila de Lima over Wednesday morning's stabbing incident inside the New Bilibid Prison (NBP) that left an inmate dead and several others, including convicted drug lord Jaybee Sebastian, hurt.
In a news conference, Kabayan party-list Rep. Harry Roque Jr. said the attack on Sebastian and Chinese drug convicts Peter Co and Tony Co, as well as on high-profile inmate Vicente Sy, could all be connected to the ongoing House probe on the illegal drug trade inside the NBP that supposedly benefitted De Lima.
"There are forces that would want to prevent Jaybee Sebastian from testifying in Congress," said Roque.
During the start of the inquiry last week, Sebastian was accused by several of his fellow inmates as being behind the collection of money supposedly for De Lima's senatorial campaign.
"If you will ask me who I think is behind, well, I cannot tell you because that is speculative. I will ask, however, law enforcement agencies like the NBI and the PNP to look into the possibility of whether Leila de Lima is involved in the affairs in Muntinlupa," Roque said, referring to the National Bureau of Investigation and the Philippine National Police.
The stabbing happened a week after De Lima claimed Sebastian was a government asset who helped the previous administration in a drug raid in December 2014 that led to the transfer of 19 high-profile inmates to the NBI compound.
"Why not arrest her already?"
For his part, Buhay party-list Rep. Jose Atienza Jr said he no longer sees the need to prolong the House inquiry, which ran for two days last week and is set to resume on Wednesday next week.
Instead of conducting another hearing, the Department of Justice should already file cases against De Lima, Atienza said, even as he urged authorities to arrest her.
"I don't need another hearing at all. Ano pa hinahantay ng DOJ? We have heard enough. We can now amend the law covering detention, the Bilibid and the drug problem," said Atienza.
"But DOJ should no longer drag the issue publicly. Bakit hindi pa nila idemanda si De Lima at ikulong na?" he added.
Minority Leader Danilo Suarez, for his part, said De Lima seemed to paying for lapses she allegedly committed against former President Gloria Macapagal-Arroyo.
"Ang message ko kay Leila, karma iyan sa iyo. Tignan mo ang nangyari kay Ma'am [Arroyo]. Wala naman kasalanan, [pero] ilang taong nakulong," said Suarez, a known ally of Arroyo.
Arroyo spent four years in hospital arrest in connection with a plunder case. She was released in July after the Supreme Court acquitted her.
Suarez said the evidence and testimonies so far were enough to "pin down" De Lima and prompt her to vacate her post.
"Iyon pa lang issue na in-allow ng [dating] DOJ na nagkakaroon ng napakaraming activities sa loob ng Bilibid noong siya nag kalihin ng katarungan is enough to pin her down," he said.
"Kaya ang aking appeal sa aming kasamahan sa Senado, gawin niyo naman trabaho niyo. Nagawa na namin ang trabaho namin sa Congress. It's up to the Senate to do something about their colleague," said Suarez, adding that De Lima should be made to resign from her post.
De Lima: I'm not surprised
De Lima, a former Justice secretary, is being accused of benefiting from the illegal drug trade inside the national penitentiary in the form of funds for her senatorial campaign. At a press conference earlier in the day, De Lima said she would not be surprised if the incident at the NBP will be blamed on her.
"Ano na naman implication nila, kagagwan ko na naman yan? Inaapi tapos ganyan pa gagawin nila? Lahat na lang sinisisi nila sa akin, and they call themselves men?" De Lima said.
Justice Secretary Vitaliano Aguirre said Peter Co, a drug convict, was in critical condition while Sebastian was already in a stable condition at the Medical Center of Muntinlupa City.
Another high-profile inmate, Vicente Sy, was also hurt in the incident. He was rushed to the Ospital ng Muntinlupa. —KBK, GMA News
- See more at: http://www.gmanetwork.com/news/story/583024/news/nation/minority-solons-want-de-lima-probed-arrested#sthash.uyYWY5SD.dpuf