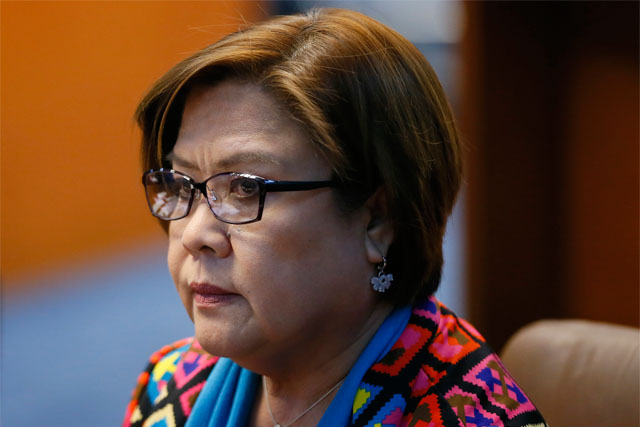 Senator Leila de Lima was allegedly thrown out from the conference hall in Berlin during on a meeting in Cultural Diplomacy (ACCD) in Germany.
According to the security officials assigned in the conference hall, they informed that de Lima was gone out of order after mentioning the Philippines President, Rodrigo Roa Duterte.
one of the security officer at the hall. "She consistently mentioned Rodrigo Duterte's name despite being warned by the speaker,we were instructed to kick her out of the hall,we just followed the orders from the speaker."
It was revealed that the real intent of de Lima's attendance in the meeting was to put President Rodrigo Duterte into charges on allegedly violating the humans rights policy in the Philipinnes.
"The conference is a perfect opportunity to bring forward the human rights issues faced by the country, including our respective experiences, and gather support for actions that mitigate the prevailing culture of impunity," De lima said in a statement.
Meanwhile, the guests and members who attended the conference reportedly declined to give an ear to Senator de Lima's accusations against President Duterte.
The purpose of the Annual Conference on Cultural Diplomacy (ACCD) in the German was to raise awareness and support of activities that promotes global human rights. It happened on 14th December.
http://www.pinoyworld.net/2016/12/viral-de-lima-walang-napala-sa-paninira.html